The product is currently Out-of-Stock. Enter your email address below and we will notify you as soon as the product is available.
---
---
The magnetic plate for 3D printer (with 200x200 mm printing plate) is composed of two parts:
- the magnetic base with an adhesive side (3M) to be fixed to the existing plate of the printer;
- the upper part (flexible and magnetic) on which the object is printed and the supply of an optimal printing surface by making it adhere to the appropriate accessory even without using a heated plate.
The base is fixed with the adhesive part on the printing plate with the magnetic side facing up, while the magnetic side of the upper part is located above the magnetic side of the base.
Once the object is printed, simply remove the upper part and bend it slightly so as to remove the printed piece, without the need to use spatulas, scrapers, etc.
N.B. it can also be used with a heated plate if the temperature is not above 80 ° C. Higher temperatures cause the loss of magnetic properties.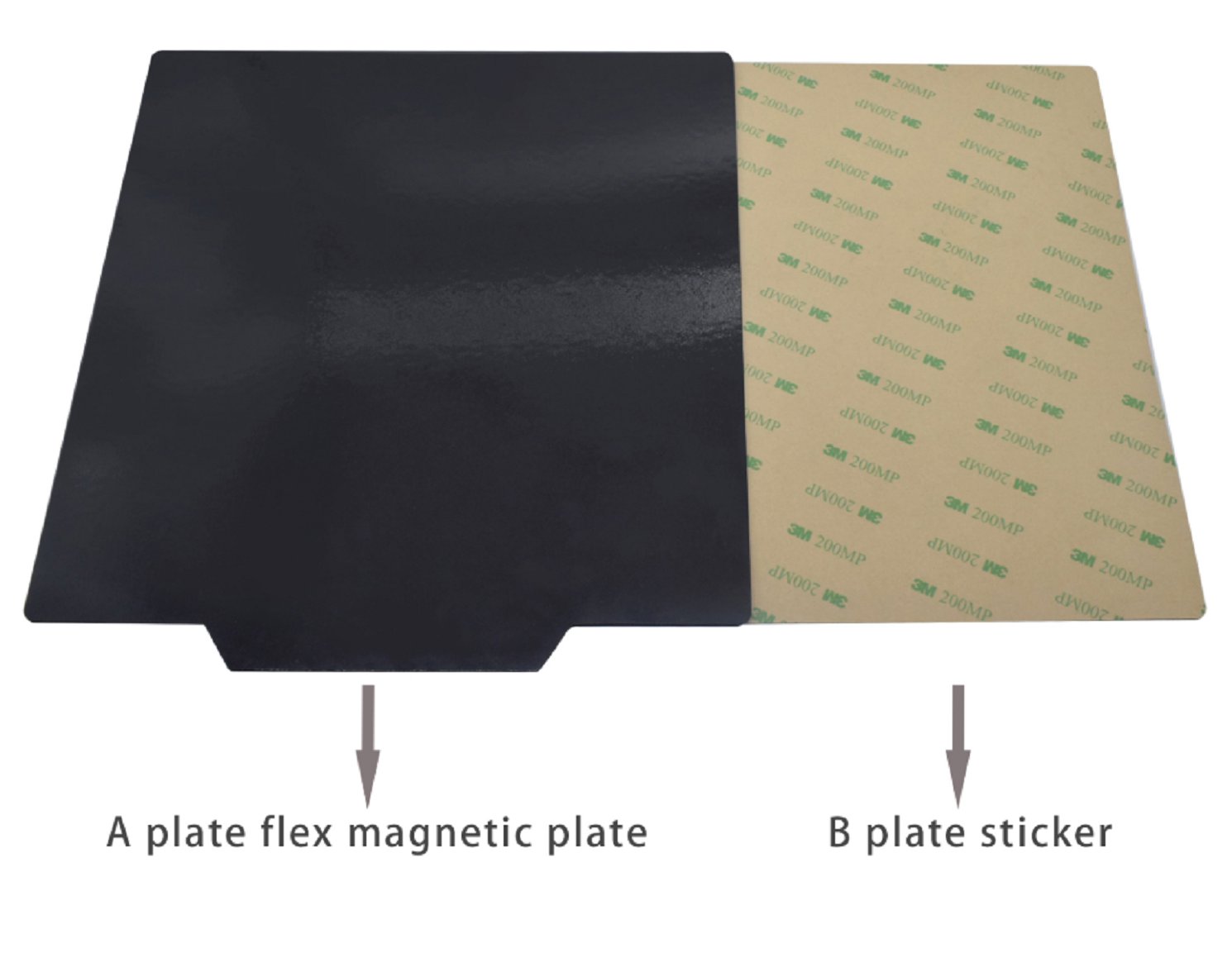 Features
BASE:
- max. temperature of the printing plate: 80°C (If it exceeds 80 degrees, it will lose its magnetic properties)
- one adhesive side (3M) and one magnetic side
- dimensions (mm): 200x200x0.5
TOP:
- material: fireproof and wear resistant polycarbonate
- a magnetic side one side for printing the object
- size (mm): 205x205x1,2
Magnetic Heated bed Sticker Flexible